As any author will tell you, having a book scheduled to release is it's own kind of bitter-sweet torment. I find myself counting down the days. 8 days until the cover release, 30 days until the trailer, 104 days until the first promotional trip, 269 days until the ARCs go out, and so on and so forth. Before you know it, the year is over and you are doing the whole thing again for the next book. It's kind of like living in a black hole.
Oh, did I mention 8 DAYS UNTIL THE EXTRACTED COVER RELEASE???
*breathes into bag*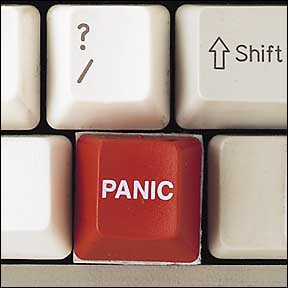 Now of course, a lot happens in the between time, both real life stuff (holidays, parties, etc.) and writing stuff (blog tours, interviews, other projects) and that keeps us in this constant state of mentally jumping forward. Sometimes, at the expense of the right now stuff.
So I'm trying (I really, really am) to find a balance between keeping up my pre-book momentum and taking time to stop and smell the proverbial roses.
This is something I suck at.
I tend to take on as much as humanly possible (and sometimes more) because waiting and being idol are things that drive me to insane places.
And for all these reasons, I have opted out of NANOWRIMO this year. I'm trying to take some time to just relax and tinker without too much heavy on my plate.
Of course, I did decide to help teach a young writers class for NANO. It's only one day a week and I really just have to supervise. And let's face it, I'm incapable of doing NOTHING.
So to all my fellow NANOers, good luck, God's speed, and may the force be with you.
I'll be over here, having a cookie.